The TUSHKA Collection is a unique group of baby products designed to help busy mom, dads and caregivers. Each product is handmade and carefully inspected before placed on the market.  The actual name Tushka means "gift from God."  Individuals with the name Tushka are strong, resilient, and love to listen and give advice.  In the Native American language of the Choctaw, Tushka means "warrior."
Tushka, is my mom's name.  She was a mother of 8 children by the time she was 33 years old!  Eight children in twelve years!  That was pretty standard in the 1950's.  My mom baked and cooked daily meals from scratch.  She sewed our matching outfits, maintained the household, and yet found time for herself, friends, and my dad.
Not to say that was easy!  What Tushka did develop was a true instinct for babies needs and an ability to multitask.  I asked Tushka what she thought about The Bottle Bib and its use: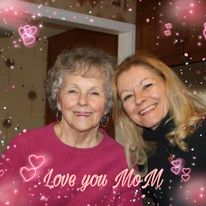 Me and Mom!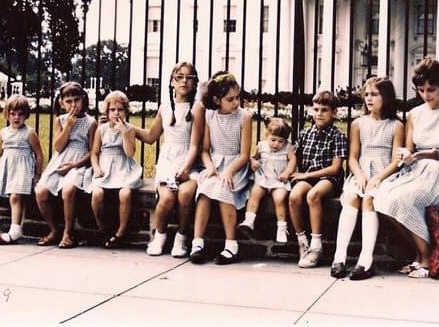 Matching Outfits for DC Trip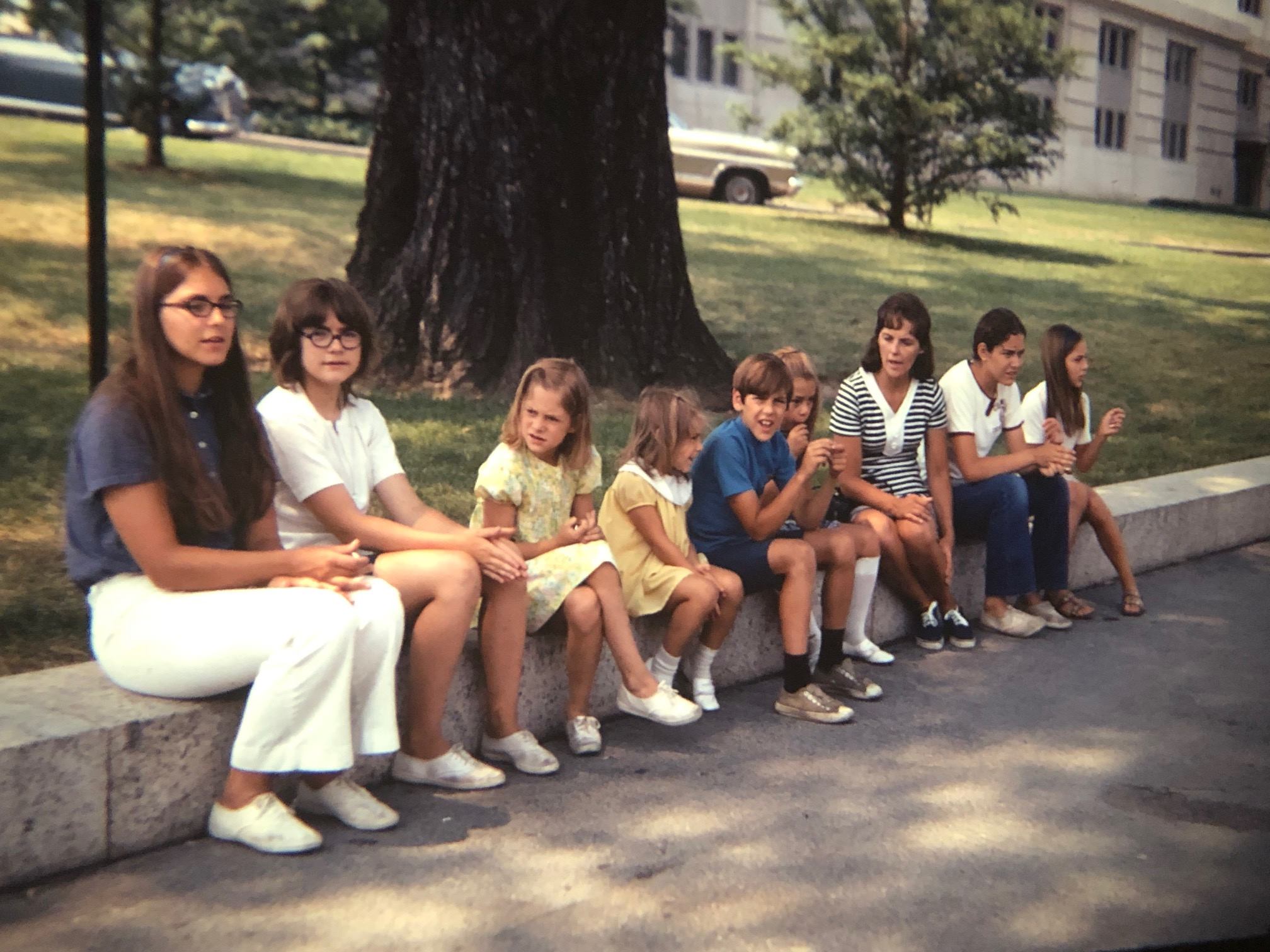 Tushka and her 8 Children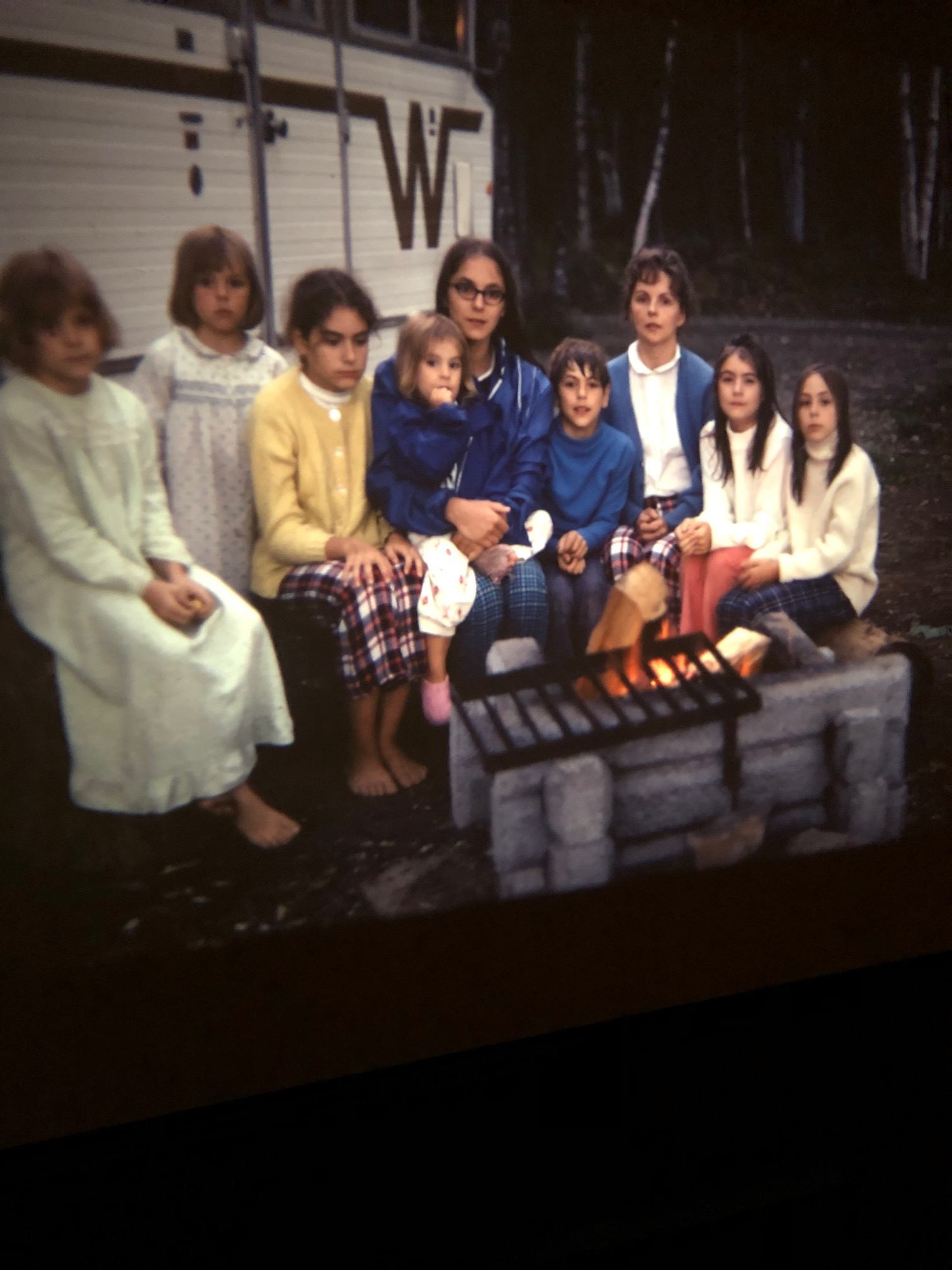 Camping with Tushka
"I feel bad for parents these days. They worry so much and their job seems harder.  When I think back, I felt cheated because I did not get enough time with all of my kids.  This bib would have helped, because I could have fed my baby, be in the same room yet still be doing things.  The baby and other kids could be a part of it. I can see it (the bib) being helpful because if you are stressed because you have to feed the baby and have other things to do, the baby feels stressed. With the bib, you can feed the baby, be with your baby, and still get things done.  You don't have to hold your baby every feeding for you to bond or feel close.  Kids are happy to see you and be around everyone."
Take it from TUSHKA, use a helpful hand when needed.