"Hi. I am Loretta Wood, creator of The Bottle Bib.  One of ten children, and number 3 in an extended family of 84,  I have been around babies my entire life.   One thing I learned-- babies do not always get hungry when it is convenient. The Bottle Bib was designed for those moments: the times you prop bottle up with a blanket or pillow just so you can feed the baby when you are in the middle of another task!
The Bottle Bib is safe to use on babies who can burp on their own, and are beginning to grasp objects. Depending on individual development, the bottle bib can be used on babies 4 months and older.
Simply clip the bib at chin level onto baby's clothing. Insert bottle into pocket and that's it! Adjust the bib up or down depending on the bottle size and type.
Be sure baby is able to move his or her head from side to side when using The Bottle Bib.  In over two years of anecdotal testing, not one incident of choking or over feeding has occurred.  What we did find, is The Bottle Bib actually helped baby in learning the skill of holding his or her own bottle.
And the bottle Bib works great for food pouches too!
So be confident, The Bottle Bib is helpful for both baby and caregiver; because like I've said, babies do not get hungry just when it is convenient.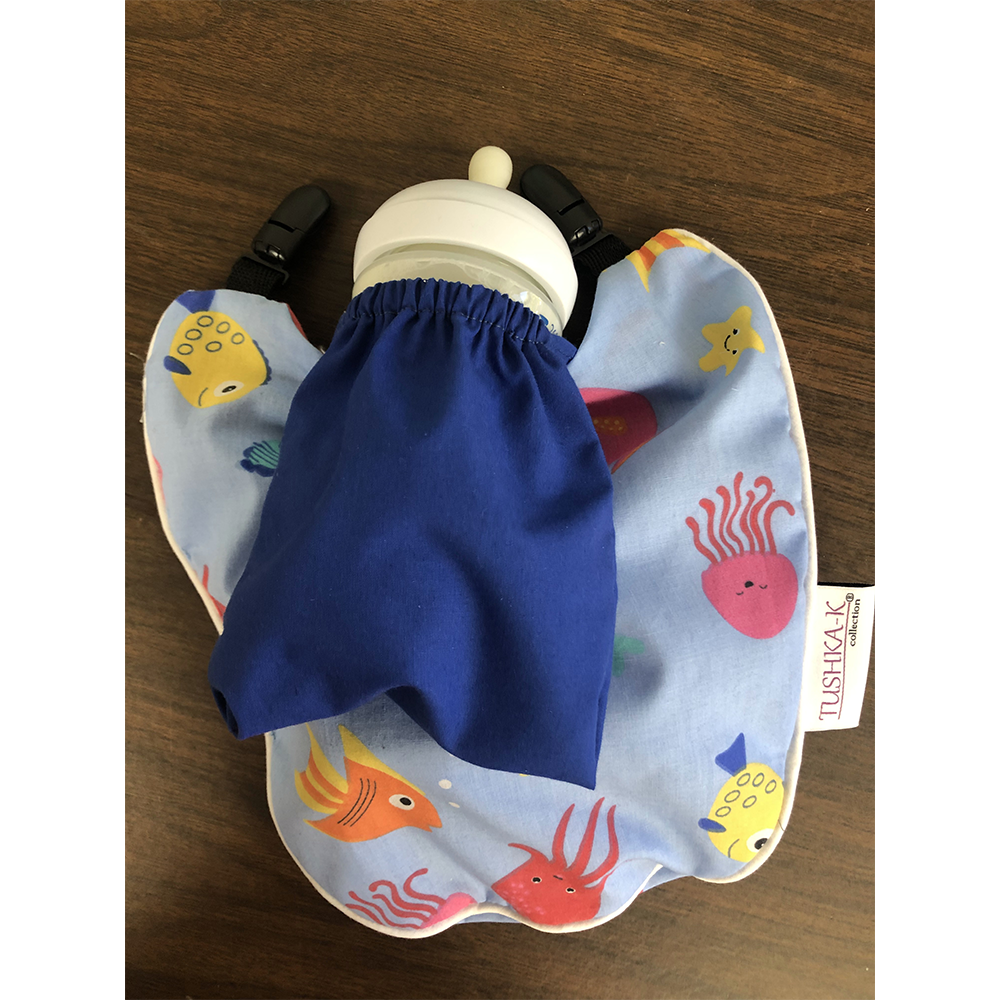 The Bottle Bib -Staged with a small bottle